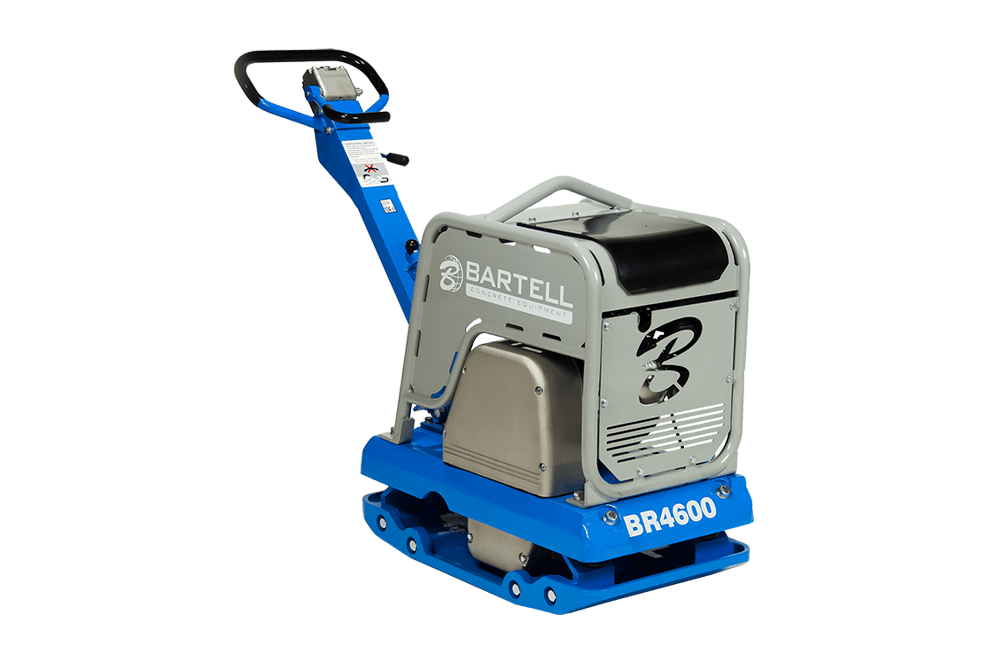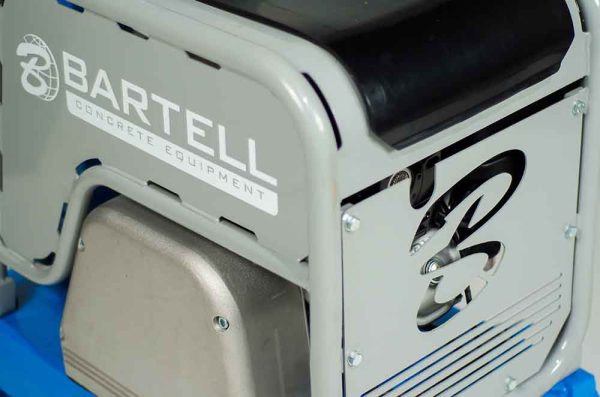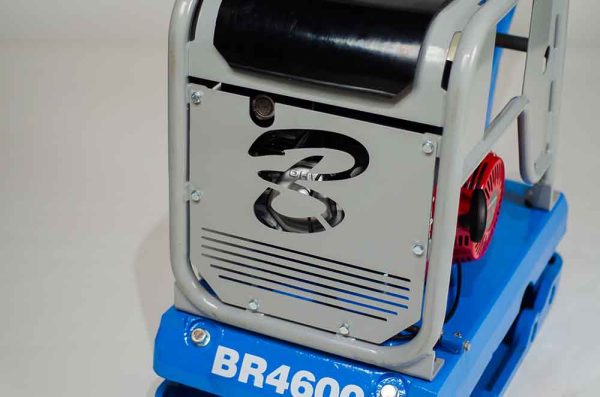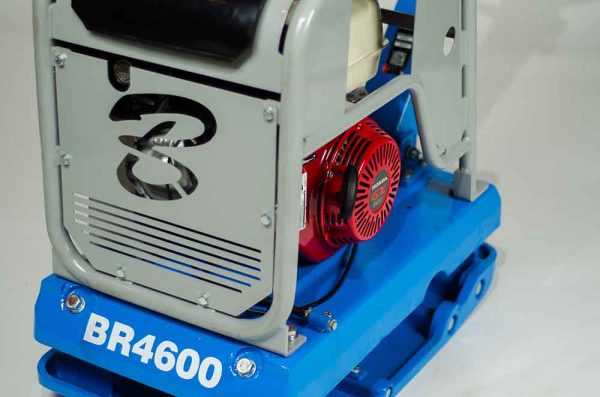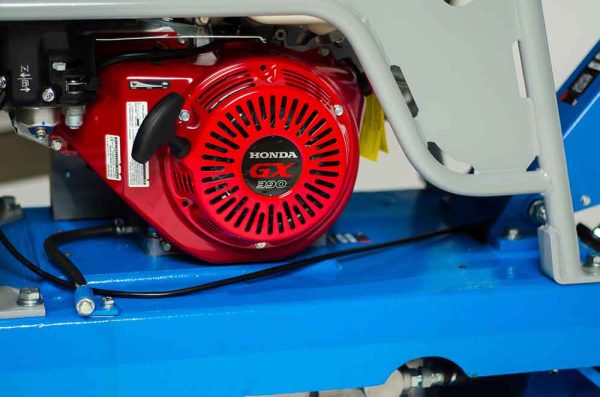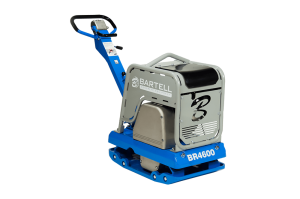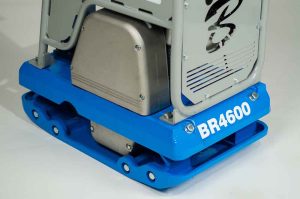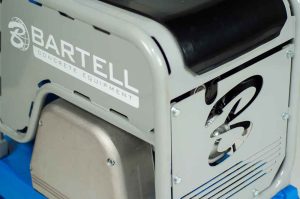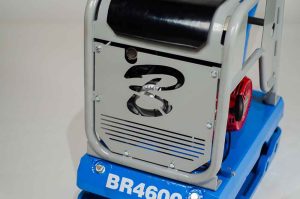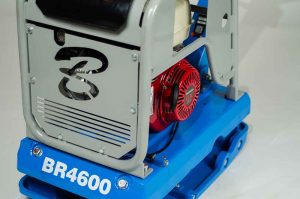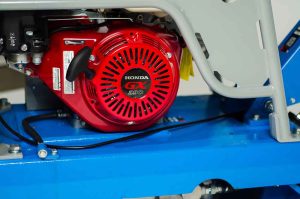 COMPACTION
BR4600
Cast aluminum throttle lever for professional and durable control
Integrated lifting bale for safe loading and unloading
Full roll cage and cast aluminum belt cover for clutch and engine protection
Build Your Package

Product Description
The BR4600 Reversible Compactor is built for medium to large applications. Equipped with either a Honda GX390 or Yanmar Diesel engine, it has the power and force to effectively compact deep base material. The fully hydraulic reversing mechanism sets the Bartell line of reversible compactors apart from the competition, providing more flexible maneuverability for forward, backward, and spot-on compaction.
Cast aluminum throttle lever for professional and durable control
Integrated lifting bale for safe loading and unloading
Full roll cage and cast aluminum belt cover for clutch and engine protection
Ductile iron bases for increased strength
Optional extension plates further increase production rates
Full speed in both forwards and reverse
Specialized for compacting sand, trench, and patching
Diesel model offers key start or recoil start
Technical Specifications
Engine Type
Honda GX390
Yanmar L100W
Power Output
11.7hp (8.7kW)
9.3hp (6.9kW)
Compaction Force
10141 lbf, 45kN, 4600 kgf
Max Travel Speed
72'/min (22m/min)
Length
62" (157cm)
Width
19" (48cm)
Height
37" (93cm)
Weight
672 lbs (305kg)
719 lbs (326kg)
Plate Size
19" x 34" (49cm x 86cm)
Build Your Package
Choose from the options below, then click 'Add to Quote Cart' button.