A Concrete Power Buggy is a piece of construction equipment that helps to transport materials like concrete, soil, and gravel easily. It acts as an oversized, engine-driven wheelbarrow. These units are perfect for:
Bartell Global has been manufacturing the Morrison Power Buggies since the 1990's and has developed a proven product that helps contractors effectively move materials around thousands of job sites each year.
Although most Power Buggies are similar, there are some distinct advantages that The Morrison Buggies have. Check out the 4 Key Morrison Power Buggy Features that make it a leader in the construction industry.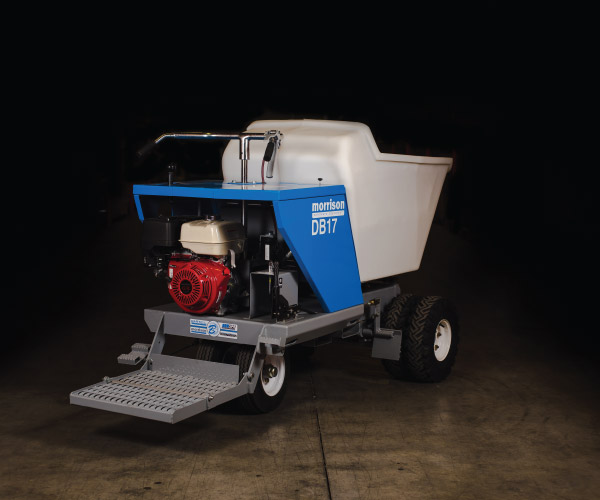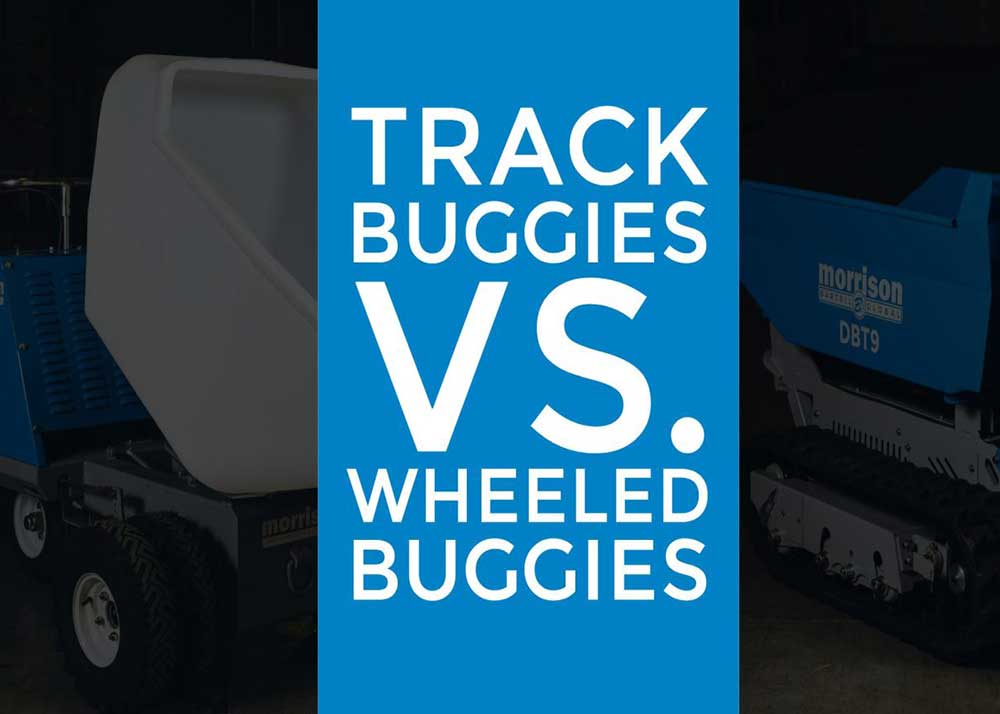 TRACK POWER BUGGIES VS. WHEELED POWER BUGGIES
There are two main types of Power Buggies on the market. Track and Wheeled. Wheel buggies are equipped with wheels and Track Buggies are equipped with tracks. These different driving methods help contractors move materials around different types of job sites.
While both Power Buggies accomplish the same task, there are certain situations or reasons why one may be better for your business than the other.