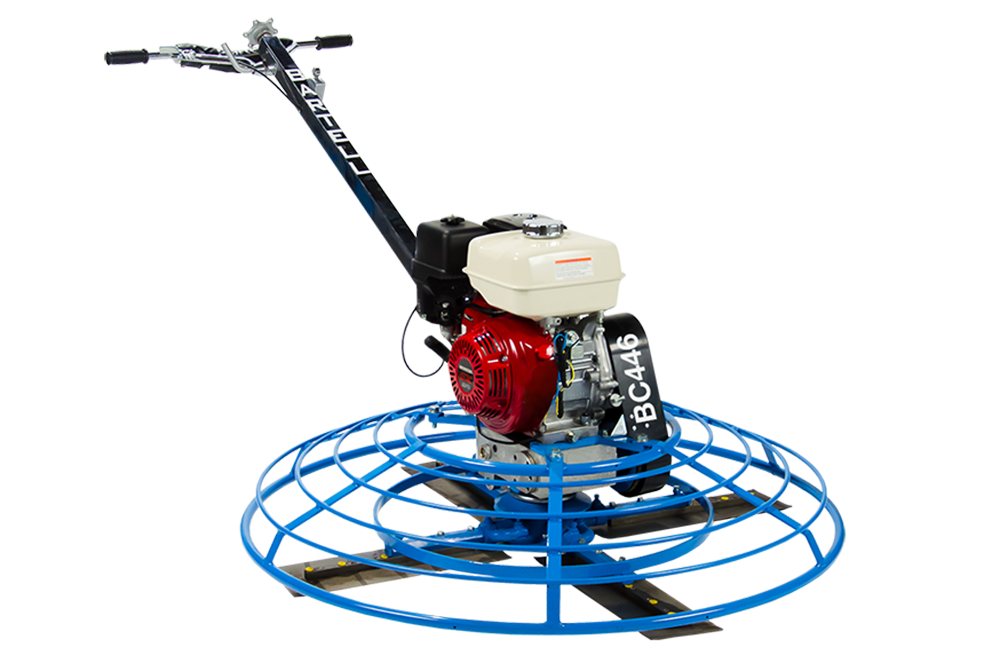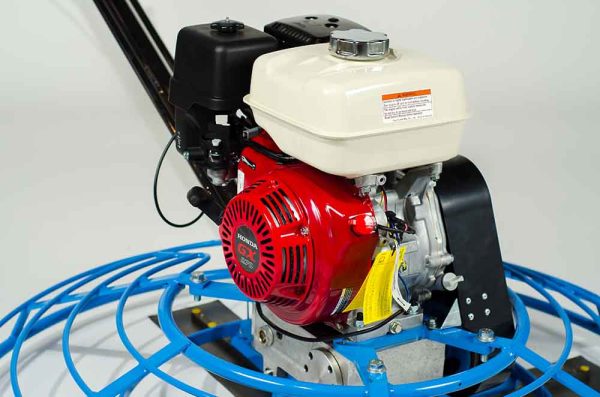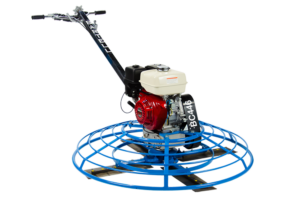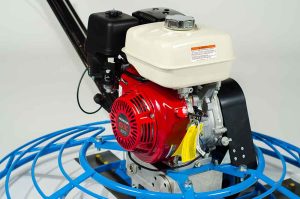 WALK-BEHIND TROWELS
BC446
Honda GXH-50 4 Stroke Engine uses regular gasoline, no need to mix oil and gas
Power vibrator heads from .75" to 2.5"
Build Your Package

Product Description
With a diameter of 46 inches, this versatile and economical power trowel will conquer your finishing jobs like no other. Featuring Bartell's legendary balance and quality, the BC446 has been proven by contractors for decades.
More
Technical Specifications
Engine Type
Honda GX270
Honda GX340
Honda GX390
Power Output
8.7hp (6.5kW)
10.7hp (8kW)
11.7hp (8.7kW)
Float Blade
10" x 18" (25 x 46cm)
Float Pan
48.5" (98cm)
Finish Blade
6" x 18" (15 x 46cm)
Combo Blade
8" x 18" (20 x 46cm)
Weight
244 lbs (111kg)
Blade Speed
125 rpm
Build Your Package
Choose from the options below, then click 'Add to Quote Cart' button.