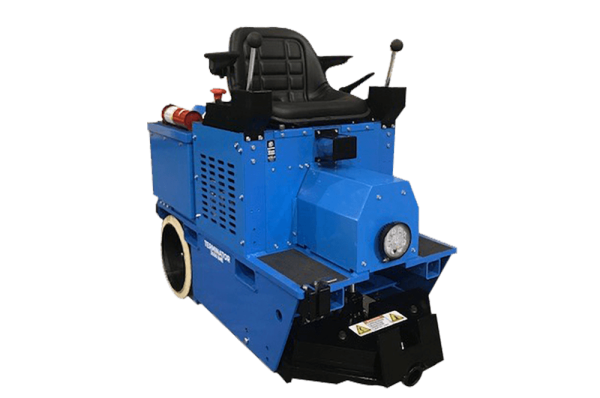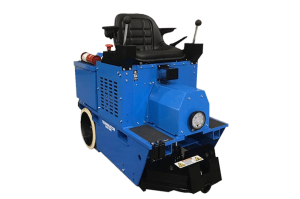 TERMINATOR
T3000XME
Extremely high removal rates
Built-in quick-change swivel-head design
Compact design for effective removal in small spaces
Build Your Package

Product Description
The T3000XME has all the power and capability needed to remove VCT, vinyl, carpet, and many other flooring materials in a compact and easy to maneuver design. The 26-inch-wide T3000XME fits through any standard doorway and the hydraulically adjusted blade provide the versatility to remove all types of flooring material. Featuring a built-in swivel-head and dual joystick operation for easy operation and maneuvering.
Extremely high removal rates
Built-in quick-change swivel-head design
Compact design for effective removal in small spaces
Adjustable wheel-scraper blades prevents build up of adhesives
Quick change battery packs easily slide in and out of the machine
AGM (Absorbed Glass Mat) maintenance-free battery packs
Optional tow-behind cart to hold extra battery packs and accessories
LED headlight improves job-site visibility
Built-in USB charging port
Zero emissions - safe for use in all indoor applications
Technical Specifications
Battery
48V–230AH
Power
10hp
Working Width
Up to 26" (66 cm)
Max Speed
250 ft/min
Length
55" (140 cm)
Width
27.8" (71 cm)
Height
47" (119 cm)
Weight
1,875 lb (852 kg)
Removable Weight
150 lb (68 kg)
Machine Only
1,725 lb (782 kg)
Optional Weight
Front
—
Rear
—
Side
—
Build Your Package
Choose from the options below, then click 'Add to Quote Cart' button.