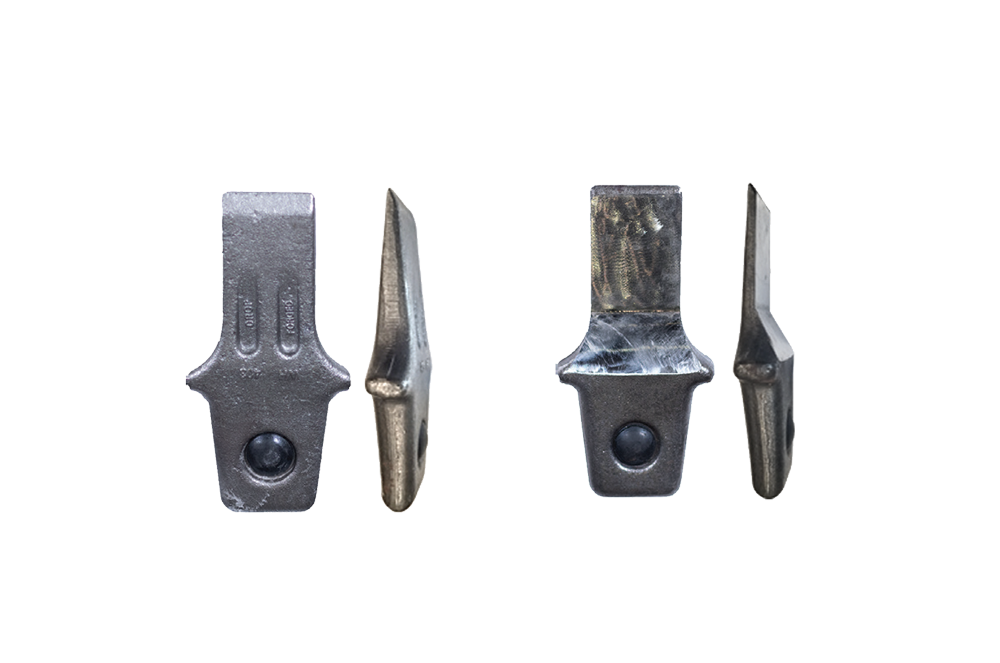 TERMINATOR TOOLING
Tile Tooth
Two designs to choose from
Very narrow, aggressive tooling for removing stubborn ceramic tile and hardwood floors.
Choose Your Tooth

Product Description
Standard Tile Tooth
The Standard Tile Tooth is great for removing tile and other tough materials. It is a cost-effective and very aggressive tile removal.
Milled Tile Tooth
The Milled Tile tooth is used for removing materials such as Ceramic tile and other tough materials that require a lot of focused force. This tool is milled to have a very aggressive point, helping remove stubborn material more easily. The main difference between the Standard and Milled tile teeth is the aggressiveness. Because the Milled tooth is thinner, it will get under materials easier.
Choose Your Tile Tooth
Choose from the options below, then click 'Add to Quote Cart' button.